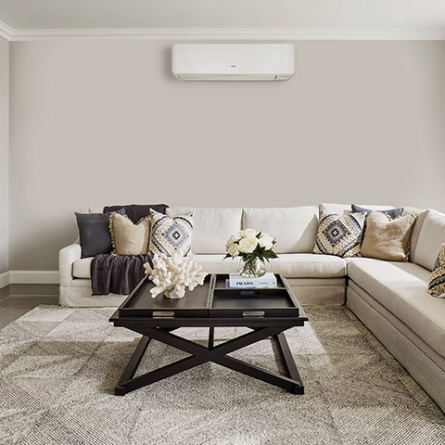 NEW ZEALAND'S FAVOURITE AIR®
Why choose Fujitsu?
ADVANCED FILTER SYSTEMS
Fine dust, invisible mould spores and harmful microorganisms are absorbed onto the filter by static electricity and further growth is inhibited and deactivated by the polyphenol ingredient extracted from apples.
WIFI READY
Control your Fujitsu Heat Pump anytime, anywhere by smartphone and tablet. The anywAIR technology WiFi device allows you to remotely control your Heat Pump.
TRUSTED BRAND
Voted most trusted Heat Pump brand in the 2020 Reader's Digest Trusted Brands Survey.
BLUE FIN HEAT EXCHANGER
Corrosion-resistance of the heat exchanger in coastal areas has been improved by blue fin treatment of the outdoor unit heat exchanger.
<! -- banner advert -- >