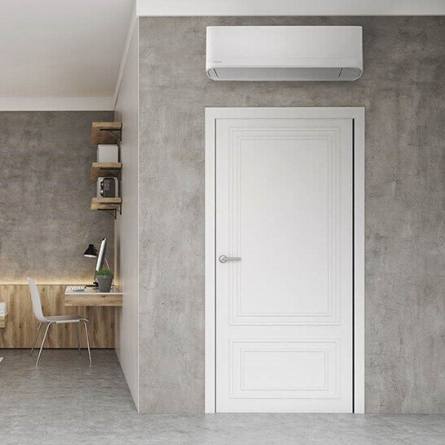 Think Toshiba, Think reliability.
Better Air Solutions from Toshiba.
5-YEAR WARRANTY
Our range of Toshiba Heat Pumps come with a 5-year manufacturers' warranty.
MAGIC COIL
The acrylic resin coated magic coil reduces water, oil formation and prevents dust from sticking to the coil of the unit.
ENVIRONMENTALLY FRIENDLY
Toshiba uses R32, an alternative with a low global warming impact. This ensures the perfect compromise between eenergy efficiency and respect for the environment.
DESIGN AND RELIABILITY
Innovation, efficiency, high reliability, energy savings. For over 50 years, Toshiba has been providing its customers with the precision and expertise of Japanese Quality.
WIFI READY
Take complete control of your comfort with the optional Toshiba Home AC Control App. Simple to use on your smartphone or tablet, both at homes and on the move.
NORDIC EXTREME
The Toshiba RAS-18U2FVG floor console has the constant heat function so that you will get all the heat you paid for when it matters most.
<! -- banner advert -- >