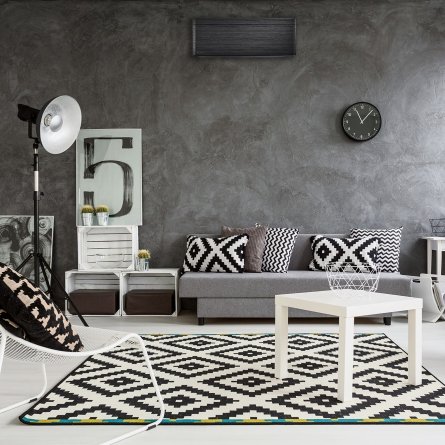 THE WORLD LEADING HEAT PUMP COMPANY
Does it do what a Daikin does?
BREATHE EASY WITH DAIKIN
Daikin's split system air conditioners are approved by the Asthma + Respiratory Foundation NZ Sensitive Choice® program and carry the blue butterfly symbol, indicating the products they identify as best suited for people affected by asthma and allergies.
DAIKIN TECHNOLOGY
Daikin have dedicated over 90 years to developing technologies that make heating and cooling your home or business effective and efficient. We offer superior quality and durability, and are a world leader in the creation of air conditioning technologies that takes care of people and planet.
COMFORT AIRFLOW TECHNOLOGY
Most of our wall mounted units feature an advanced louvre design for streaming cooling air upwards and along the ceiling and warming air down along the floor. This creates a circulatory air motion in the occupied space ensuring rapid cooling or heating of the area, even temperature distribution and improved comfort levels.
ENVIRONMENTALLY FRIENDLY
R-32 is a game-changing next generation refrigerant that efficiently carries heat and has a significantly lower environmental impact than its predecessors. Using its unique expertise, Daikin became the world's first air conditioning manufacturer to adopt its own R-32 refrigerant in its split systems with the release of the innovative US7 in 2012.
WIFI READY
The D-Mobile app lets you set, monitor and schedule the temperature in your house whether you are on the couch or away from home, offering you optimal climate control while saving energy.
DAIKIN QUIET
Daikin units are among some of the quietest units available on the market. The Daikin range features models which are as quiet as 19 dBA during quiet operation - that's as quiet as a whisper. You won't even notice they're on.
<! -- banner advert -- > <! -- end banner advert -- >